Dream cast - American Gods
I knew about halfway through reading American Gods that I was going to do a dream cast post for it. I didn't find out until later that, just like A Visit From the Goon Squad, another of my favorite books I "casted," it's going to be made into an HBO miniseries. So, they could OBVIOUSLY use my help!
Shadow - Common
People are constantly calling him a "big guy." "Cream-and-coffee" skin, "don't-fuck-with-me" look, intelligent and sensitive heart.
Wednesday - Jeff Bridges
"His hair was a reddish gray; his beard, little more than stubble, was grayish red. A craggy, square face with pale gray eyes."
Laura - Alison Brie 
"She had long, chestnut hair and eyes so blue Shadow mistakenly thought she was wearing tinted contact lenses.
Czernobog - Michael Hogan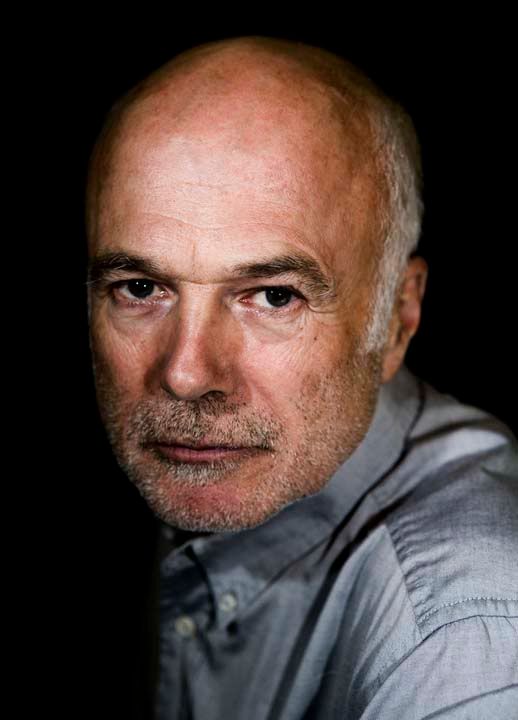 "The man in the dusty bathrobe was short, with iron-gray hair and craggy features. His hands were rough and callused, and the tips of his fingers were as yellow as if they had been dipped in iodine." 
Mr. Nancy - Morgan Freeman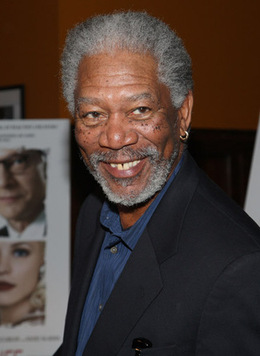 "An elderly black man wearing a bright checked suit and canary-yellow gloves. He was a small man, the kind of little old man who looked as if the passing of the years had shrunk him."
Mr. Ibis - Lance Reddick
 "A crane-like man with gold-rimmed spectacles…a sober brown face…well over six feet in height, with a crane-like stoop."
Mr. Jacquel - Idris Elba
"A very tall, dark-skinned man"
Mad Sweeney - Denis Leary
"He had a short ginger beard…gappy teeth…" Taller than Shadow. No Irish accent, he's been "over here too fucking long" 
Media - Anna Camp
"She was perfectly made-up, perfectly coiffed. She reminded him of every newscaster he'd ever seen on morning television sitting in a studio that didn't really resemble a living room."
Technical - Erik Charles Nielsen
A.K.A. the "fat kid." "He appeared barely out of his teens: a spattering of acne glistened on one cheek."
Mr. Town - Jon Hamm
He's never described, other than being "nearing 50." I'm of the general opinion that if you can find a place in your cast to stick Jon Hamm, you'd be crazy not to do it.
Chad Mulligan - Louis C.K.
"With his parka off, he was revealed as a lanky man with a round, apple-belly gut on him."
Hinzelmann - Christopher Plummer
"Old but contented, the face of a man who had sipped life's vinegar and found it , by and large, to be mostly whiskey, and good whiskey at that."
Easter - Christina Hendricks
"She was—not fat, no, far from fat: what she was, a word that Shadow had never had cause to use until now, was curvaceous. Her hair was so fair that it was white, the kind of platinum blonde tresses that should have belonged to a long-dead movie starlet, her lips were painted crimson, and she looked to be somewhere between twenty-five and fifty."
Low-Key Lyesmith- Christoph Waltz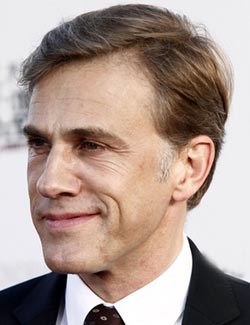 "He was a grifter from Minnesota…Lyesmith kept his orange-brown hair pretty much shaved. You could see the lines of his skull."